Ruichem's Market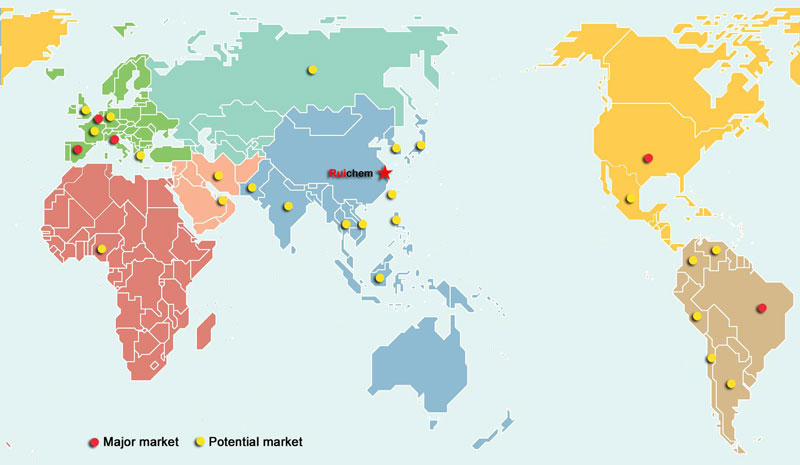 Ruichem's sales network covers the whole world. Until now, we have established long term business relationship with customers from around 60 countries, including U.S.A, Brazil, Colombia, Germany and India.
The company has focused on developing overseas business and has set up its Mexican office. In 2013 and 2014, the company began to establish offices and subsidiaries in Turkey, Germany, and the US.
At the same time, the company also actively created its own logistics network to provide better service for customers.
In the future, Ruichem will also create subsidiaries in other countries and vigorously promote the following sales philosophy: "serve with love" , creating Ruichem's unique sales blueprint.